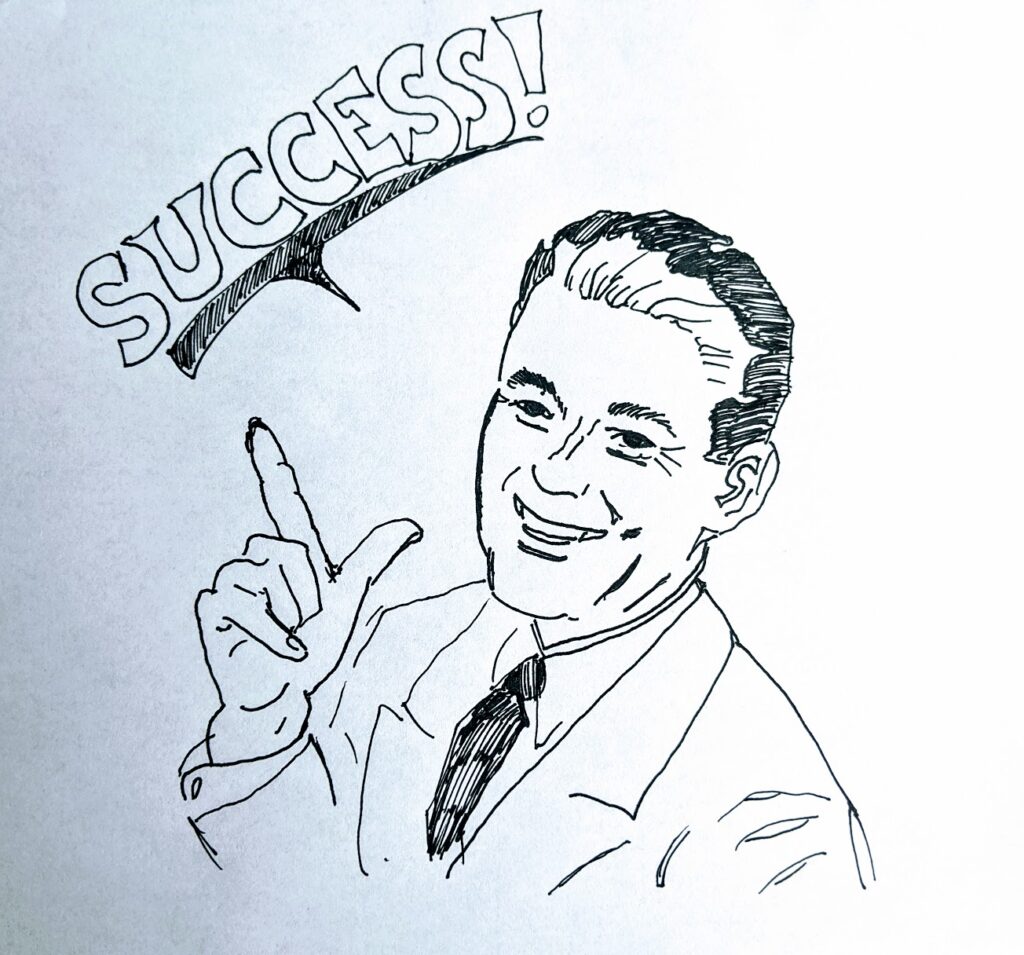 "Success can get you to the top of a beautiful cliff,
but then propel you right over the edge of it."
As a Mustachian, there's a good chance that you are a bit of an overachiever. 
Maybe you fought hard to get exceptional grades in school, or perhaps you have always dominated in your career or your Ultramarathon habit or your hobbies – or maybe all of the above. 
In the big picture, this usually leads to having a "successful" life, because of this basic math:
Traditional Success
 =
How much work you do
x
How much society happens to value your work
The Nitty Gritty of Traditional Success
Now, lest the Internet Privilege Police head straight to Twitter to start writing out citations, Traditional Success is not a measure of your worthiness as a human being. We're just talking about the old-fashioned, Smiling 1950s Man definition of success.
 And since we're all scientists here, we could break the "Work" side of it down a bit further: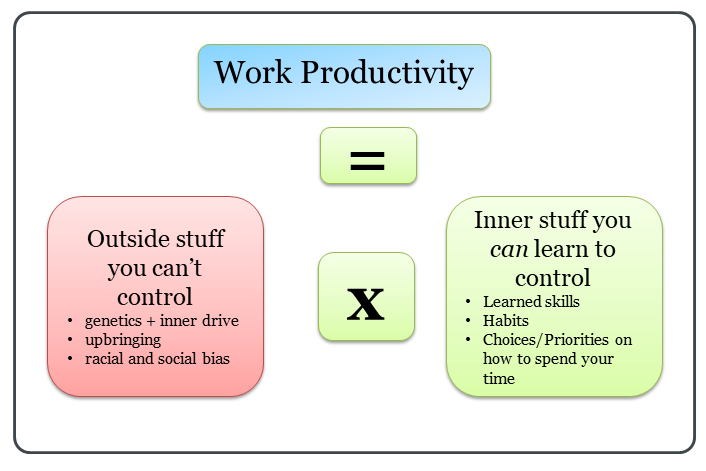 And thus, you could say that on average, doing more stuff produces more traditional success. 
But then what?
This is the point where a lot of  smart, driven, born-lucky people drive themselves up the Winding Road of Challenge and then right off the edge of the Cliff of Success. 
If you're still on the way up, or stuck at the bottom, it is difficult to even imagine the idea of "too much success". But it's a real thing, and it happens much more quickly than the modern overachiever would like to admit. Observe the following cautionary tale:
Diana is the director of engineering in a Silicon Valley tech startup. The work is intense, but they are almost over the hump – the company went public last month, and she owns shares that are worth over $10 million at today's share price. They will vest over the next five years, so she just needs to grind this out and then she will be set for life.
Sounds great, right?
Except this is Diana's third smashing success. She was already set for life after the second company was acquired, and even before that, her first decade as a rising star at a large company had already left her with over $2 million of investments and a paid-off house in hella expensive Cupertino, California. She had more than enough to retire, twenty years ago!
To many people who are less fortunate, the present situation would still sound like great fortune, and in some ways, it is. Becoming a Director of Engineering is (usually) far better than a punch in the face.
But Diana is now 52 years old, with a collection of increasingly severe back and neck problems and a few medical prescriptions piling up. She has two grown children in their twenties, but wishes she had been able to spend more time with them as they grew up. She has all the money in the world, but still almost no free time, and this next five years is starting to look like an eternity.
What happened here?
Diana is in good company, because many of our hardest-working people fall into this same trap. They have the talent and the great work habits figured out, but they are still missing one last concept – the idea of the sweet spot.
Diana could have stopped after the first company, or the second, but her career success took on a momentum of its own, so she kept doubling down without stopping to consider why she was doing it – and what she was giving up in exchange.
Once you learn to see the phenomenon of the sweet spot, you will start noticing it everywhere. And it is an amazingly useful thing to start watching and fine-tuning to get the most out of your own life.
The Sweet Spot of Physical Training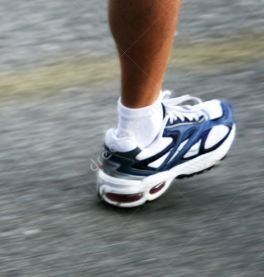 When a non-runner starts running, they will see immediate benefits. In the process of going from being unable to jog across a parking lot, to being able to easily jog a brisk mile, your entire body will transform for the better. Muscles and bones get stronger, heart and lungs expand and reach out to give your body a healthy embrace, brain functioning and mood and hormones smooth out and normalize. 
Training your way up to become a two mile runner still brings great benefits – just slightly smaller. The fifth through twentieth mile turn you into a hyper efficient machine, but some people start seeing joint injuries as they rise through the ranks.
And by the time you reach the fringe world of 100-mile runners, serious injuries and surgeries are completely normal – as well as unexpected organ failures in otherwise young, healthy people. The sweet spot for daily running for maximum health is somewhere the middle.
All around us, seemingly unrelated things follow this same pattern, from career work to physical exertion to parenting strategy.

Fame and Fortune – be careful what you wish for
Fame definitely has a sweet spot. Building up a good reputation in your community can open the door to better friendships, jobs, relationships, and more fun in general.
But as that reputation expands outwards to become fame, you get the "reward" of constant coverage in gossip magazines and waking up to find photographers and news reporters on your front lawn. At the extreme end, you need to mobilize a team of armored vehicles and line your route with snipers every time you leave your well-guarded compound.
Even money, our humble and ever-willing servant is subject to this phenomenon. It certainly helps us meet our basic needs, but there is a certain point at which Mo Money can become Mo Problems. 
The first bit of monetary surplus can be fun as you can afford a nice house and good food. Then the next chunk seems fun but also causes distractions as you rack up second and third houses and ever-more elaborate possessions and vacations that take a lot of energy to keep track of.
And from there it goes downhill as tabloids start keeping track of your wealth and scrutinizing your choices, hundreds of people mail in pleas for your generosity, and you end up with a full-time job just making sure that the surplus goes to good use. This life arrangement can still be enjoyable for some people, but I would definitely not wish it upon myself.
On and on this pattern goes. A curve with a sweet spot in the middle. The optimal amount of calories to consume in a day. The volume at which you will enjoy your music most. The right brightness of light to illuminate a room. The number of friends with whom you can have a meaningful relationship.
 Why does it occur in so many places? I believe it is because this is how our brains are wired in the first place. 
Humans are a ridiculously adaptable creature, but we do still come with limits.
And when you respect those limits and fine-tune your life within the sweet spot for all of the main pillars for happy living, you end up with the best possible chance at living a happy, prosperous life.
---
A Mid-Roll Advertisement:
Interest rates are still at WTF-low levels, so if you haven't already done so, I recommend checking your current home mortgage and student loan rates. Either at your local credit union, or online via a service like Credible.
---
The Curse Of the Overachievers – Revisited
So now you see the problem – overachievers like us tend to get really good at a few things like a career or an athletic pursuit often specializing so much that we neglect other things like overall health or personal relationships.
And our society notices and rewards us for the success, which just reinforces the behavior, so we take things to even higher extremes, often without stopping to think about the reason behind it.
Okay, So What Now?
Once you see the pattern of the sweet spot,  it is impossible to un-see it. So it becomes pretty easy to float up and look at your entire life from above, like an outside observer.
And from up there, you can see the areas where you have enough, and places where you may have already gone overboard, and the corresponding things that you have left neglected as the price of that success. 
Over the past year I've been looking at my own life from this perspective, coming up with quite a few of my own diagnoses:
Money: enough. Additional windfalls don't seem to bring me any lasting joy, but I also don't have so much money that it makes me nervous. It's enough to feel safe and empowered, and that's all I need. Meanwhile, giving away money has brought me lasting happiness, without creating a feeling of shortage or regret.
Career Success (blog): It Varies. When I was really working on this MMM job in the mid-2010s, it started to take over too much of my life. Emails, opportunities, travel and public attention all reached levels where I actually started to have less fun. So I tried dialing it back, as any long-term readers will have noticed. And sure enough, life improved. But then I went too far and started feeling a loss from letting this valued hobby slip away. I've been trying to get back into the groove, which revealed another problem – detailed at the end of this list.
Friendships: Not Enough. I have found myself not being able to keep up with close friends, and had difficulty making or keeping plans, partly out of  feeling overwhelmed with life details in general. Still, the opportunities abound here in my local community, and the people are wonderful. So I have the opportunity to keep working at this.
Health and Fitness: Enough. Since I was about fourteen years old, eating well and getting a lot of varied exercise has always been a kind of non-negotiable pillar for me. Nothing extreme, but just very consistent. I think this has been paying off as I feel healthy every day and have never had any physical or health problems in these 30+ years since.
Parenting and Kids: Enough (an A+!) Since 2005 I made "being a Dad" my primary goal in life, quitting my career to do so. It's the only thing I can truly say I have done the best I could at, and I'm really proud of that. But part of this success came from only having one kid – both of us parents knew we couldn't handle any more, given the overall conditions of life back then. So for us, the sweet spot was One Child – and absolutely no regrets in that department.
Personal Projects and Daily Habits: Not Enough. I get great satisfaction from working on challenging things and making progress. But far too often, I just can't get it together and I squander entire days on accidental distractions. Planning to go out for a day of work can lead to searching for lost sunglasses which can lead to finding a lost to-do list which can lead to opening the computer to look something up and several hours disappearing. On and on these tangents can go, often leading to me not getting my primary, happiness-creating goals for the day accomplished. 
I discovered that I have a pretty severe and textbook case of Adult Attention Deficit Disorder, which gets magnified if there are any sources of stress in my life. So I'm working on that (keeping stress down and also targeting habits, diet, exercise and even trying some medication), which will hopefully improve all other areas of life as well.
What am I missing? I'm still working on thinking it all through, so this list will surely grow.
Your Turn
Your life surely has a completely different array of surpluses, shortages and sweet spots than mine. Your assignment is therefore to write them all out tonight, and see where you stand in each area, and decide what to change. Many of the changes are quite easy to make, and yet the results are nothing short of life-changing.
In the comments: what are your own areas of surplus and shortage? And what's your plan to help restore balance to your life?
[ad_2]

Source link